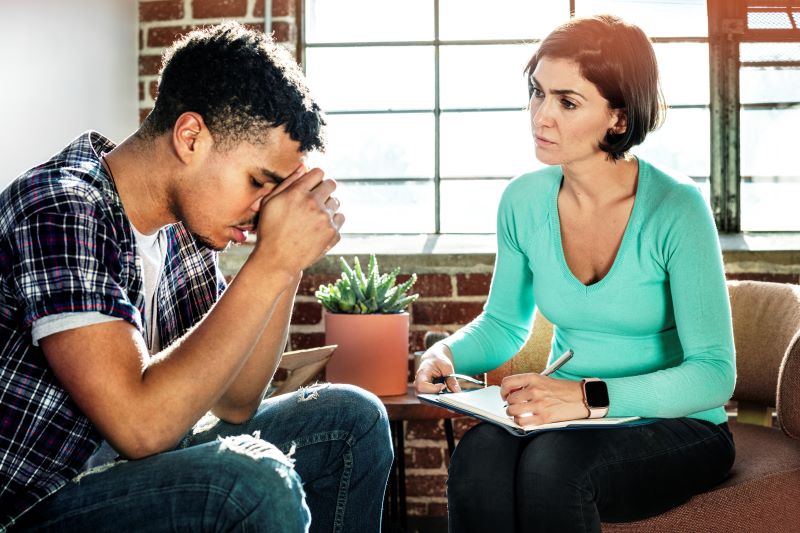 Is there a need for Adolescent Counselling?
Adolescence is called the phase or period of turbulence, where every person goes through changes physically, mentally, and emotionally. As children grow the brain goes through noteworthy developmental changes, that generate behavioral outlines and impartial pathways that will last up until later in life.
Emotional highs and lows might persist and these new behaviors patterns being to effects parent-teen relations, occasionally causing a strain, as well as anxiety or depression. This is usually the best period to intervene, through counseling, to address concerns before they are engrained into one's personality.
There are various events that may impact a teen's mental health, including:
The birth of a sibling
Death of a loved one, such as a family member or a pet
Physical or sexual abuse
Poverty or homelessness
Natural disaster
Domestic violence
Moving to a new place or joining a new school
Being bullied
Taking on more obligation than is age-appropriate
Parental divorce or separation
Adolescent counseling is intended for young individuals to help them make sense of their feelings, behavior, and thoughts, and involves the use of unique practices. Therefore, a professional diagnoses the challenging behavior of the worried individuals and they need to go through certain counseling sessions consequently. Any parent can confirm the fact that the adolescence phase of any child can be enormously tough and confusing. Hence, it is very imperative for parents for handling their adolescent kids in the best ways. So, these counseling assemblies are organized and they go out to be active, most of the time. Interactive therapy workshops are also achieved with the main purpose of counseling groups of young adults all at once. Through such workshops, adolescents participate in dissimilar one-on-one and interactive actions like talks, games, and other practical sessions. One-on-one adolescent counseling includes having the adolescent appear counseling sessions. And this is also required at times to analyze the basic difficulties.
Benefits for Counselling for Adolescents
Teenagers are able to learn the main cause of their feelings, activities, and trauma. This involves working through the difficulties they are consuming and finding resolutions for fixing these problems. Medication is sometimes required to improve a condition, referrals to a psychiatrist are suggested.
Adolescent counseling can benefit improve a child's overall temper, confidence, and self-worth, increase their self-esteem though also working with them to use several outside possessions to manage with the circumstances they are in. Through the use of expressions, the psychotherapist is better able to help the adolescent category through these emotional states and feelings. Adolescence is one of the most difficult phases of a person's life. A professional counselor prefers connecting the family as they play an important role in the adolescent's life and will regulate how well the young adult will handle the deviations they are going through.